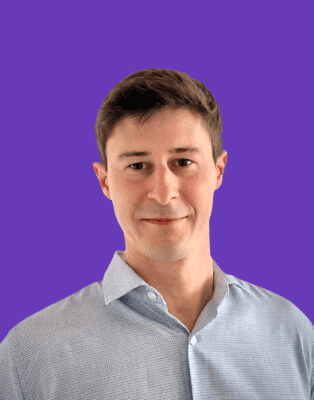 David Rodriguez-Pastrana Parareda
(Senior) ServiceNow Technical Consultant at Crayon Deutschland GmbH
IT Asset Management (ITAM) | ITAM Automation | Certified in Software Asset Management
(Senior) ServiceNow Technical Consultant
Nov 2022 – Present: Crayon Germany
Actively involved in optimizing and enhancing the following services:
Technical Services
Development of Service Requests: Service Catalog automation with workflow and flow designer.
Integration of Software asset management with CMDB:

Data imports,

normalization

, usage and reporting.​ Optimizing hardware, software, and cloud costs.

Service Graph Connectors: Support and configuration of SCCM, Intune, and SaaS applications.​
Cloud Cost Managment: Setup and configuration for AWS, Azure, Google.​
Web Service & API integration: Advanced in custom scripting and B2B communications.​
Subscription Management: Optimizing role allocations, including ITIL and fulfiller role allocations.
Report customizing: Dashboards, widgets, and scripted filters.​

Technical Requirements:

UI modifications, ACL user permissions, Business Rules, events, email notifications.
Business Services
ITAM Solutions:

Providing recommendations and automating IT Asset lifecycle processes.
CMDB support: Reporting, data model, custom tables, and permissions.​

Software

asset management:

Guidance in best practices, optimization, maintenance, procurement, and disposal using Flow Designer.

Subscription Management: Role management and allocation analysis.​
Generative AI: Open AI implementation features, Knowledge Base.
Data quality improvements: CMDB recommendations and cleanup schedules.​
Performance analytics: Usage, benefits, and recommendations.​
User trainings: User and advanced support.
4 Years: May 2019 - October 2022: Erste Digital, Full-time job
ServiceNow Technical Consultant
ITOM and CMDB Operations, data quality improvements, transform maps, ACLs, business rules, dashboards, widgets for reporting.
Workflow and automations developed in the Self Service Portal, using REST APIs, Flow Designer, Email Notifications, Service Catalog.
Fulfillment of ISAE audit reports, scripting and dashboards.
Deliver trainings to multiple departments.
Successes in: Developing an Angular app (new Phonebook)
2 Years: May 2017 - February 2019: Cisco Systems Austria, Full-time job
 Technical Consultant and Project Management
B2B Integrations in IT systems. Usage of Web Services to exchange XML, REST messages via Cisco's Platform ServiceGrid with International & US customers.
Successes in: Full project management for multiple US and Spanish companies.
2 Years: May 2015 - May 2017: ITSDONE Services Austria (Convotis), Full-time job
Application Engineer
Configuration of ITSM WebServices using XML and SOAP.
Workflow design in OTRS, WebServices, Backup and Nagios operations, Web d

evelopment in WordPress. Full Android App for Epson Moverio Smart glass.

OTRS WebServices, Nagios, SAP HANA, Java, MySQL, WordPress, CSS.
Education and certificates
Certificates: Vienna, Austria
Certified Hardware Asset Management (CIS-HAM) link
Certified Software Asset Management (CIS-SAM) link
ServiceNow Certified System Administrator (CSA) link
MC – Automated Test Framework (ATF) link
MC – Predictive Intelligence link
MC – Flow Designer link
MC – Application Developer Process Creator link
MC – Citizen Developer Application Creator link
MC – Configure the CMDB link
ITIL v4 Foundation AXELOS link
ITIL v3 Foundation AXELOS link
Cisco – Advanced Security link
October 2014 - 2022: TU Wien, Vienna, Austria
Master in Business Informatics
October 2008 - July 2014: ETSII University, La Laguna, Spain
English
C1 – Communicate effectively at a managerial and professional level.
German
B2 – intermediate level in talk and writing.
Other information
Driving license  B1
Diver Level 2 – PADI Open Water (Num. 2307UX8643)
ServiceNow SAM Pro Implementation and Proof of Concept (PoC)
IT Asset Management
Lifecycle Management for Software and Hardware Assets
Implementation, configuration, and optimization of SAM Pro in ServiceNow.
CMDB Optimization and health checks – Utilizing the correct fields for Configuration items.
ServiceNow License Optimization – Allocation of the correct roles to subscription products.
Procurement automation – Time savings in software and hardware request orders.
My Digital Portfolio & Journey
Welcome to my digital portfolio & resume as a ServiceNow Technical Consultant. Discover how I've transformed businesses with my expertise in ServiceNow consulting and implementation.
My Story
As a passionate ServiceNow, my journey in the world of ServiceNow consulting has taken me from being an enthusiastic developer building web services & automated integrations to a skilled senior technical consultant.
Skills & Expertise
I've gained practical skills from handling various projects and have a solid background in Consulting Implementation and Managed Services.
As a ServiceNow Consultant, I have worked with various organizations, and have been influenced by the approaches of Devoteam, Wipro, and IBM.
Services I Offer
I can provide you with reliable Consulting Implementation and Managed Services that are adapted to fit your business requirements. Whether you're a small startup or a larger, established company, I have practical experience to help you succeed.
Case Studies & Reviews
In my case studies, you can see how I approach automation in Implementation and Managed Services. I also have comments from clients about the outcomes of my support with automated solutions.
Testimonials
You can learn about my work from my clients' perspectives in their testimonials. Their feedback reflects my dedication and the positive impact of my contributions.
FAQs
What does a ServiceNow consultant do? In my role, I assist organizations in optimizing their ServiceNow platforms for maximum efficiency and alignment with business objectives.
What is the role of an associate consultant in ServiceNow? An associate consultant assists primary consultants and contributes valuable insights throughout the process of implementation.
Is ServiceNow a consulting company? No, ServiceNow provides the platform, and consultants like me specialize in its implementation and optimization.
What is the role of a senior technical consultant in ServiceNow? As a Senior Technical Consultant, I lead the technical components of ServiceNow projects, from planning to execution, ensuring a smooth process and satisfaction on the client's end.
Contact Me
Ready for a transformation? Let's chat about how my ServiceNow Consultant expertise can revolutionize your business.
Skills & Expertise.